Magical Diary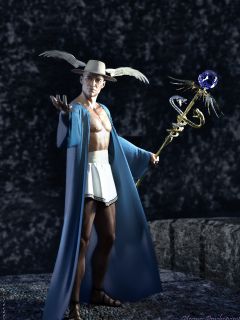 With only one or two days where I did not perform the full observance (ok, I think it was three... two days with no prayers, one day that was simply changing the waters, lighting the ancestors flame and offering incense), I've been at this for two weeks tonight.
Details

Hits: 604
Kindle the altar flames
Come, come in peace, oh glorious Eye of Heru.
Kindle the incense.
Center and banish.
Meditate.
Ring once.
Details

Hits: 558
I feared the Hekate text might be a little too much, with its reliance on barbarous names; and I was correct.
I am too self concious with their pronounciations and my link to the goddess to tenuous. I fear this section must be dropped at this time for an observance more personal and with less cognitive overhead.
The prayer to Mary and Michael is going well and my relationship with Michael seems to be deepening.
The prayer to Hermes Psycopompos for the dead and its associated elements is promising.
Ritual structure is suggesting itself, with added elements and flourishes. More work is required.
Inimicus Dei Constituitur
Details

Hits: 663
So, in thinking about this, a few other things have occured to me.
Dreams have been infrequent messengers, but since I was a child, they have loomed large when they have been. To this day, dream work calls to me and it seems to be challenging pursuit. I have experienced at least three lucid dreams, two of which involved flying and only one of which involved the ingestion of psilocibin before hand. Blessed Be Hermes Oneiropompos.
Details

Hits: 498
I recognize that I am taking on some serious flavor from Rune Soup at the moment, but I don't think I can be accused of having taken on a guru. But if it starts to seem that way, please be sure to let me know to find my own rabbit hole, quick.
Details

Hits: 729