Bring on the Boys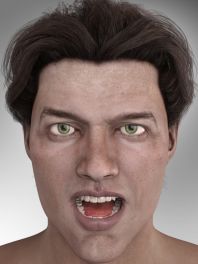 I think Leo 7 was a surprise to many customers. He's a brand new shape, with no Genesis 2 predecessor (though comparisons can be made to Scott 6; and frankly, I can get behind it, if we are going to see a profusion of male shapes in the Genesis 3 line, similar to what we are getting in the female line). The initial presentation of Leo in the store, as a Spartan warrior with more than a passing resemblance to Gerard Butler as King Leonidas (his shape and facial features are reminiscent, but far from close enough to be called more than an homage) is impressive. He's not quite the everyman we saw with Michael 7: taller, bulkier while still having an overall trim physique and with a face that is... dramatic and unique.
Details

Hits: 1517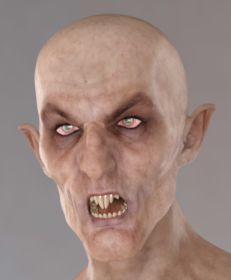 RawArt has been around the Daz Store almost as long as I have... maybe longer. His growth as an artist/vendor has been quite a marvel to watch. He's always been amazingly talented and original, but... as the technology has grown, RawArt has certainly grown with it. And now he gives us his latest creation Nosferatu. Its currently on sale, along with his entire store (initial reports are that the sale will only be for a week or so... and its ongoing, hurry!).
Details

Hits: 1430
Daz3D releasedMichael 7yesterday and I'm sure it was no coincidence that Smith Micro was releasing their newest iteration of their Poser software (Poser 11) at the same time (not to mention that DAZ3d recently released a new beta of their DAZ Studio platform).
Details

Hits: 18184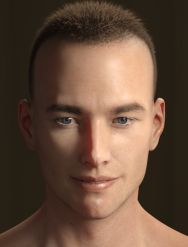 Ok, so its taken me a while to get to part 2 of the Michael 7 review; I've been busy with the holidays, Star Wars and just generally hacking off and playing with skin settings and avoiding sitting down to get writing. Doesn't mean I wasn't working with Michael 7, though.
All the images in this article can be seen in the Michael 7 Gallery in a larger format. He's wearing the boxers from the Genesis 3 Starter Essentials, free with DAZ Studio. The hair prop is by the artist known as hellboy:Buzzed Hair, which fits all generations of Genesis figures...most bang for your buck.
Details

Hits: 2015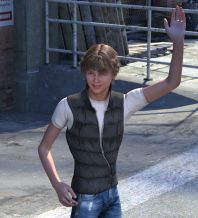 Store link:Urban Metro Outfit
Urban Metro Outfit is a set of conforming clothing for the Genesis 2 Male line of figures. It includes a tee-shirt, down vest, pants/jeans and sneakers. I'm not exactly sure what style Urban Metro is...so I can't say if the name is actually descriptive. To me, its a sensible outfit; contemporary, even if the down vest is questionable (I actually just saw a fairly well dressed gentleman wearing one, so I guess they are back in fashion ) and the "retro sneakers" as the ad copy calls them... well, they were the reason I didn't buy the outfit on sight.
Details

Hits: 19116